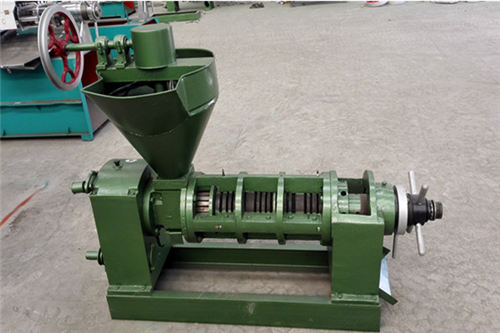 Introduction of cold oil press machine
Cold oil press machine is to press the oil crops under 60 centigrade by dual screw. The nutrition can be completely saved.
Advantages of cold oil press machine
Strong push force
Self-clean capacity
Flexibility of adjustment
Convenience for maintain
Long lifetime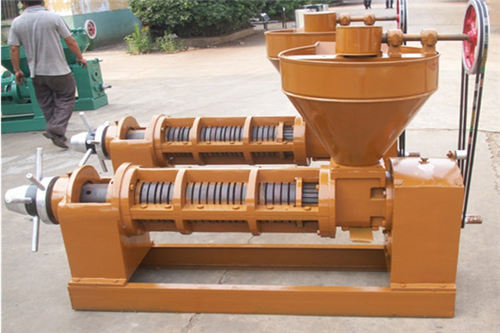 Working principle of cold oil press machine
Cold oil press machine works by two screw pressing running oppositely with cage, so the oil can be squeezed out from the germ. The whole process from in-putting of the germ to the out-coming of the cake could be processed continuously.
Technical parameter of cold oil press machine
| | | | | | | |
| --- | --- | --- | --- | --- | --- | --- |
| Type | 6YL-68 | 6YL-80 | 6YL-95 | 6YL-120 | 6YL-130 | 6YL-165 |
| Power (main frame) (KW) | 5.5 | 5.5 | 7.5 | 15 | 18.5 | 22-30 |
| Handling capacity (kg/h) | 40-60 | 120-140 | 180-200 | 200-260 | 260-330 | 600-800 |
| Weight (kg) | 130 | 330 | 480 | 600 | 730 | 1500 |
| Size (mm) | 920x390x750 | 1540x510x680 | 1920x550x765 | 2100x610x815 | 2240x610x815 | 2290x750x1020 |
Oil yield table (FYR)
| | | | |
| --- | --- | --- | --- |
| Material | Oil press rate(%) | Cookie thickness(mm) | residual oil rate(%) |
| Sesame | 42-55 | 1.0-1.5 | <=7 |
| Peanut | 40-50 | 0.8-2.0 | <=8 |
| Rapeseed | 28-38 | 1.0-1.5 | <=8 |
| Oil sunflower | 28-35 | 1.2-1.5 | <=8 |
| Soybean | 10-16 | 0.8-1.5 | <=7 |
| Flax | 33-40 | 0.8-1.5 | <=7 |
| Cotton seed | 11-25 | 1.0-2.0 | <=6 |
| walnut | 42-52 | 0.8-1.5 | <=6 |
| Camellia seed | 26-38 | 1.0-2.0 | <=6 |
Detailed photo of cold oil press machine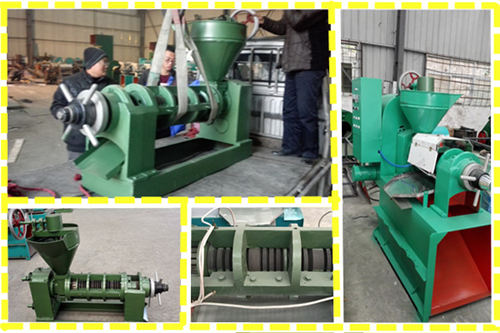 Delivery photo of cold oil press machine