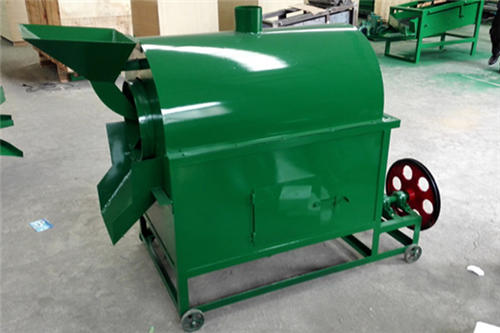 Application of roaster machine
Roaster machine is mainly used for peanut, peanuts, chestnuts, walnuts, almonds, eat beans, coffee beans, seeds and other granular materials, baking or drying.The machine with electric heating type, fuel oil, or gas and coal as heat source.Adopting rotary drum, heat conduction and thermal radiation theory,Using coal as fuel;Lower production costs.
Advantage of roaster machine
Reasonable structure, temperature meter, easy operation and high capacity. Because the roaster is closed, so it can control the heat to go out and achieve the steaming and roasting function, speed up the roasting seeds.
The other advantage is continuous turning work, materials roasted turned constantly, make its surface uniformly touch with pan area and avoid that flat pan roasting seeds not uniform and flammable and scorched, so it develops the oil output and oil quality.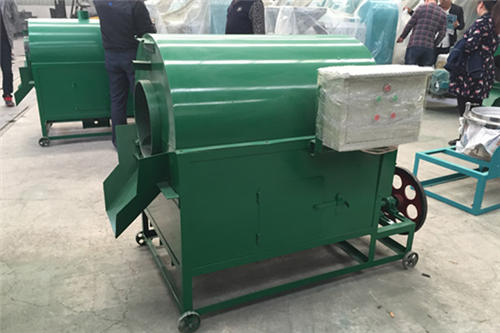 Structure & Principle of roaster machine
The machine is mainly including to the machine frame, hopper, cylinder, block fire cover etc, the motor drives the gear shaft by the V-belt, the gear on the gear shaft drives the big gear on the cylinder to run; then the cylinder rotates continuously and uniformly, the materials are fed into the cylinder to be roasted.
Fuel of roaster machine
coal,wood,electricity,LPG,etc for the choice.
Technical parameter of roaster machine
| | | | | |
| --- | --- | --- | --- | --- |
| Item | RM-30 | RM-60 | RM-130 | RM-280 |
| Capacity (kg/h) | 45 | 90 | 200 | 500 |
| Power(kw) | 0.55 | 0.75 | 1.1 | 2.2 |
| Weight(kg) | 70 | 110 | 125 | 235 |
| Dimension (mm) | 1100x500x1100 | 1250x650x1250 | 1400x700x1350 | 2500x1500x1800 |
Factory storage image of roaster machine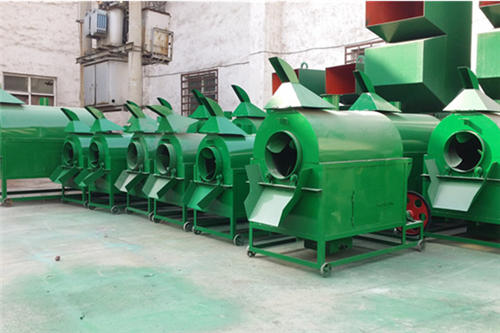 Gongyi Zhanjie Hengtong machinery mainly produce roaster machine, peanut roaster machine, chestnut roaster machine, if you are interested in the machine, please contact with me! The email address is hengtongmachinery@yahoo.com.