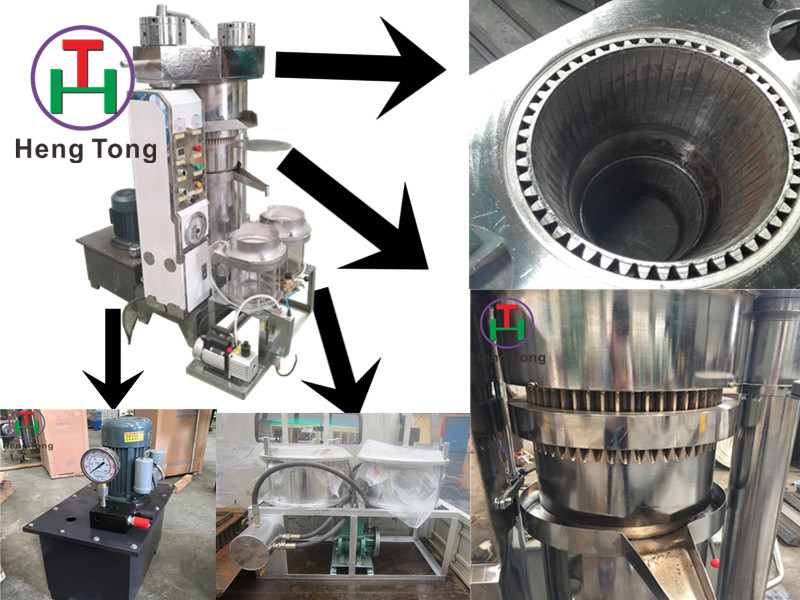 Improve the efficiency of the coconut oil extraction machine to bring profits to the majority of customers. The performance of the coconut oil extraction machine, which is welcomed by users at home and abroad, is becoming more complete, with a large market share, low energy consumption, and a good start. It is all about going all out. Advancing all-round service, constantly exploring the advantages of its own industry, winning the satisfaction of the world with first-class product quality and perfect after-sales service, creating an industrial chain with core competitiveness and core values, and alleviating the pressure on the social environment for China.
Our coconut oil extraction machine is absolutely free of any impurities in the extraction of oil. The coconut oil extraction machine equipment is a natural vegetable oil that is pressed by people. It is a healthy oil that people want, and the coconut oil extraction machine is convenient and simple to operate. It has a small size and is easy to place. It is also very convenient to dismantle when parts are damaged.
These are very Commonly, for example, our coconut oil extraction machine is one of them, and we also know that this kind of equipment can produce a fully automatic production effect. It is very effective for the openness of our production resources, but we are big. Most people only have an understanding of its surface, and often do not know how it works.
For the coconut oil extraction machine, its job is mainly divided into two parts: the hydraulic pressure and the press chamber, and for its work, it is mainly through the high pressure to squeeze the oil out of our oil, so this The production method is not only more secure, but also can achieve a more efficient result.
And it is often filtered through this high-pressure method, which makes our oils cleaner. This is also an important way to ensure safety and hygiene during the production process. And the high pressure that he can produce is mainly achieved through our mechanical pressure, so in this case the purpose of pressing oil is achieved through hot pressing.
As a well-known brand product in the entire industry, Hengtong coconut oil extraction machine equipment has for many years discovered the shortage of oil press products in the market with a high-quality vision. It wants to use foreign advanced technology to make up for its shortcomings. This is a The path of long-term development is to put the eye on foreign advanced technology, grasp the direction of product development, continuous efforts, continuous innovation, and continuous breakthroughs before we can put the best quality, the best, the most practical, the most modern Technology, applied to our country's product development and production.
The oil extraction machines we manufacture use thicker steel plates, allowing users to see the quality of our products from the outside. For the inside of the oil extraction machine, We are even more meticulous. For every user who visits our factory, we will start the inspection for users. We have a professional technical team, and the oil extraction machines we research and develop are more reasonable in structure and more advanced in technology. Each device must undergo a rigorous test to ensure that no unsatisfactory coconut oil extraction machine is brought into the market.