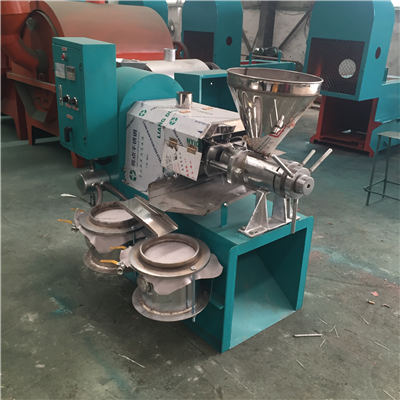 How much is the efficient automatic oil press machine?Squeezed oil as the oil industry is getting better and better, each manufacturer are squeezed oil in research and development of new products, before the old equipment has been gradually eliminated by the market, have been used by more and more consumers now automatic oil press machine, occupies a very stable position in the market, with excellent performance enable customers to use more at ease.
Equipment squeezing range, peanut, soybean, rapeseed, cottonseed, Chinese prickly ash seed, the canopy, corn germ, sesame, walnut meat, almond and other oil crops can be squeezed, machines are of good quality and long service life, gear box can choose steel gears, this kind of parts is more durable, use 8-10 years is not easy to damage, health environment is good, the product quality is good, belong to the press and filter machine is set crushing, filtering, temperature control for the integration of machinery, oil is direct filtration good, oil is more clear and bright, safe, good for sales, more suitable for oil mills, because it is the production of high, belong to a whole machine, easy to operate.
automatic oil press machine in the fierce competition in the market had good grades, with superior performance than innovation of equipment, take the market as the guidance, enterprise as the theme, the omni-directional drive of high and new technology innovation, keep up with the development needs of The Times, to win the competition in the market.